Health Care
Canada is said to have one of the best health care system in the world. Health care in Canada is funded and delivered through a publicly-funded health care system, with most services provided by private entities. Health care spending was projected to reach $160 billion, or 10.6% of GDP by 2007. This is slightly above the average for OECD countries



In Canada, the various levels of government pay for about 70% of Canadians' health care costs, which is slightly below the OECD average. Under the terms of the Canada Health Act, the publicly-funded insurance plans are required to pay for medically necessary care, but only if it is delivered in hospitals or by physicians. There is considerable variation across the provinces/territories as to the extent to which such costs as outpatient prescription drugs, physical therapy, long-term care, home care, dental care and even ambulance services are covered.
The World Health Organization's (WHO) World Health Report 2000 ranked Canada 30th overall among 191 member states in terms of overall health-system performance. The performance ranking links overall health system achievement to health system expenditure. Highlights of the report are summarized as follows:
Ranking
Area of Concern
Basis of Assessment
7th
Overall health care system
Overall level of population health, health inequalities within the population, responsiveness of the system based on patient satisfaction and how well the system performs, how well people of varying economic status feel they are served by the system and the distribution of the health system's costs
10th
Health spending
12th
Average level of health
Disability-adjusted life expectancy or the expectation of life lived in equivalent full health
8th
Level of responsiveness
Estimated using individual surveys that evaluated performance concerning respect of persons (dignity, autonomy, confidentiality) and client orientation (prompt attention, choice of provider, etc). Distribution of responsiveness reflected a country's ability to treat disadvantaged groups such as the elderly and poor
18th
Distribution of health care
Child survival rate
19th
Financial fairness
To most Canadians, the country's health care system is the most prized social policy and is central to Canadian's view of what is necessary for a high quality of life.
Studies show that a publicly funded health care system provides many economic benefits. Public funding spreads the cost of health care services across the entire population. The European Observatory on Health Care Systems has pointed to the advantages of public funding of health care systems, which are: free access at point of use; pooling of risks across a larger population; universal coverage; and better cost control.
Canada's labor costs are lower because employers do not have to fully fund employee health benefits. This gives businesses in Canada a competitive edge. Moreover, the excellent health status of Canadians contributes to a productive workforce.
Canada's total health spending accounted for 10.0% of GDP in 2006, more than one percentage point higher than the average of 8.9% among OECD countries. Health spending as a share of GDP is lower in Canada than in the United States (which spent 15.3% of GDP on health in 2006) and in a number of European countries such as Switzerland (11.3%), France 911.1%) and Germany (10.6%).
Services provided under the health care system are categorized as primary, secondary and other health care services and they form the foundation of Canada's health care system.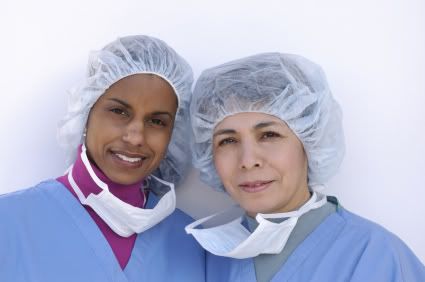 Primary health care services often include prevention and treatment of common diseases and injuries; basic emergency services; referrals to and coordination with other levels of care, such as hospital and specialist care; primary mental health care; palliative and end-of-life care; health promotion; healthy child development; primary maternity care; and rehabilitation services.

Specialized care at a hospital, at a long-term care facility or in the community are classified as secondary health care services. Health care services may be provided in the home or community (generally short-term care) and in institutions (mostly long-term and chronic care). For the most part, these services are not covered by the Canada Health Act; however, all the provinces and territories provide and pay for certain home care services.

Short-term care, usually specialized nursing care, homemaker services and adult day care, is provided to people who are partially or totally incapacitated.

For the most part, health care services provided in long-term institutions are paid for by the provincial and territorial governments, while room and board are paid for by the individual; in some cases these payments are subsidized by the provincial and territorial governments.

The federal department of Veterans Affairs Canada provides home care services to certain veterans when such services are not available through their province or territory. As well, the federal government provides home care services to First Nations people living on reserves and to Inuit in certain communities.

On the other hand, palliative care is delivered in a variety of settings, such as hospitals or long-term care facilities, hospices, in the community and at home. Palliative care for those nearing death includes medical and emotional support, pain/symptom management, help with community services and programs, and bereavement counselling.

Other supplementary health benefits include prescription drugs, dental care, vision care, medical equipment and appliances (prostheses, wheelchairs, etc.), independent living and the services of other health professionals, such as podiatrists and chiropractors. The level of coverage varies across the country.
Canadians have a very favourable health status. Canada's high ranking on the United Nations Human Development Index is due, in large measure, to Canada's health care system. The length of time a person could be expected to live (life expectancy) is widely used to show health status.
As of 2002, the average life expectancy at birth for Canadians was 82.1 years for women and 77.2 years for men, which is among the highest in the industrialized countries. The number of deaths of children below one year (infant mortality) is another widely used measure to demonstrate health status. Canada's infant mortality rate in 2002 of 5.4 deaths per 1,000 live births is one of the lowest in the world.